Huge range of exhibits and collections on an airfield site
AirSpace The story of British and Commonwealth aviation, with over 30 military and civil aircraft and a fun, interactive Exhibitions Gallery.
The Flying Museum – See Duxford's partner organisations prepare their historic 'warbirds' for flight.
The Maritime Collection – The exhibits in Hangar 3 show how submarines, torpedoes and aircraft changed the nature of war at sea.
The Battle of Britain – Inside Hangar 4 is the story of Britain's finest hour. See how the Battle of Britain was won, and find out about the air defence of the nation from the First World War to the Cold War.
The Working Museum – Here you can see conservation staff and volunteers actively preserving our aviation heritage.
Historic Duxford – Duxford is one of the finest-preserved examples of a First World War, Second World War and Cold War airfield.
The American Air Museum – exhibits the finest collection of American combat aircraft outside of the United States, telling the story of American air power and its effect on the modern world.
The Land Warfare Hall – houses Duxford's collection of tanks, military vehicles and artillery. It shows the technological advances in twentieth-century warfare.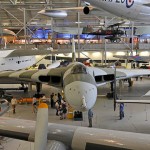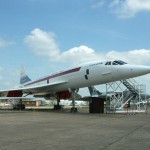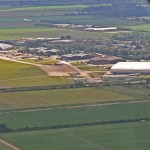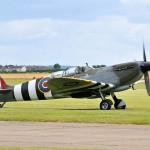 Images from
Geograph