One of the largest temperate glasshouses to be built in the UK during the last hundred years has created a stunning green world in the heart of the city. Adjacent to the Peace Gardens and the Millennium Galleries the Winter Garden provides visitors with a unique pedestrian link through the city centre.
There are more than 2,500 plants from around the world creating a superb display.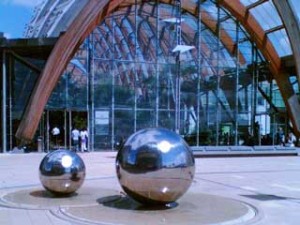 The Winter Garden claims over 2 million visitors a year, it is situated in the heart of Sheffield city centre, near to The Crucible and The Town Hall, well served by local buses and a short distance from the station. A great place to warm up on a cold winter's day!